We may earn money or products from the companies mentioned in this post.
Halloween Party Idea's That The Kids Will Love! Start a new family tradition!
I love Halloween and when the kids were little we had a yearly tradition of fun things we would do for halloween. We would make monster cookies, play a game and then pop some popcorn and watch our favorite movies. We celebrated Halloween for the whole month of October so we had plenty of time to get all our activities in, oh and we also decided what we wanted dress up for Halloween trick or treat night!
 
Make Monster cookies together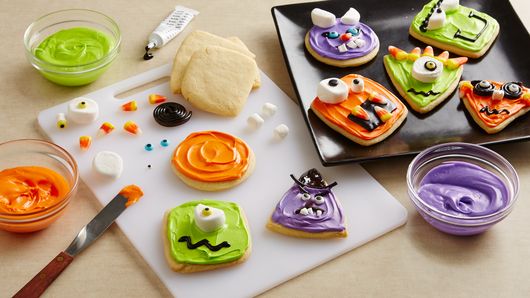 Source  I used to make oatmeal cookies and then decorate them with raise eyes and I would take green icing for the face, then add coconut colored hair and black icing for the mouth. They were really cute. But you can use any plain cookies and just add the toppings. Those cookies were a tradition that my 29 year old still asks for each year. 🙂
Have a Halloween Hunt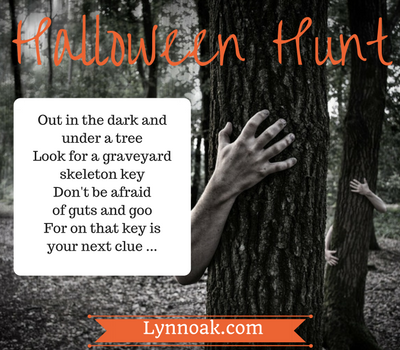 I love to make Halloween Hunts for our party each year, just make a list that you can print out and give to each guest and head them out the door for the Halloween Hunt. I like to get some door prizes for the person that finds all the treasures, like an extra large candy bar was always a favorite. Here's where to get the rest of the clues.
Halloween Games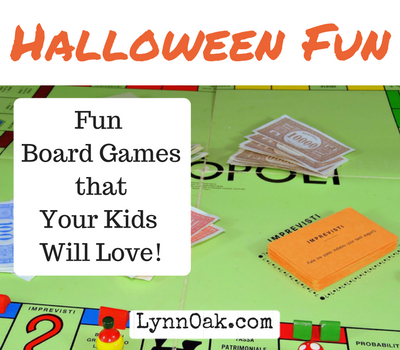 Play some board games, fun for the whole family. The scarier the better.
Halloween Movies
We always had a list of movies that we HAD to watch each and every year. We still do to this day, my Son and wife come over for Halloween Movie weekend. So much fun to create a new tradition that lasts for years to come. Here are our favorites!