We may earn money or products from the companies mentioned in this post.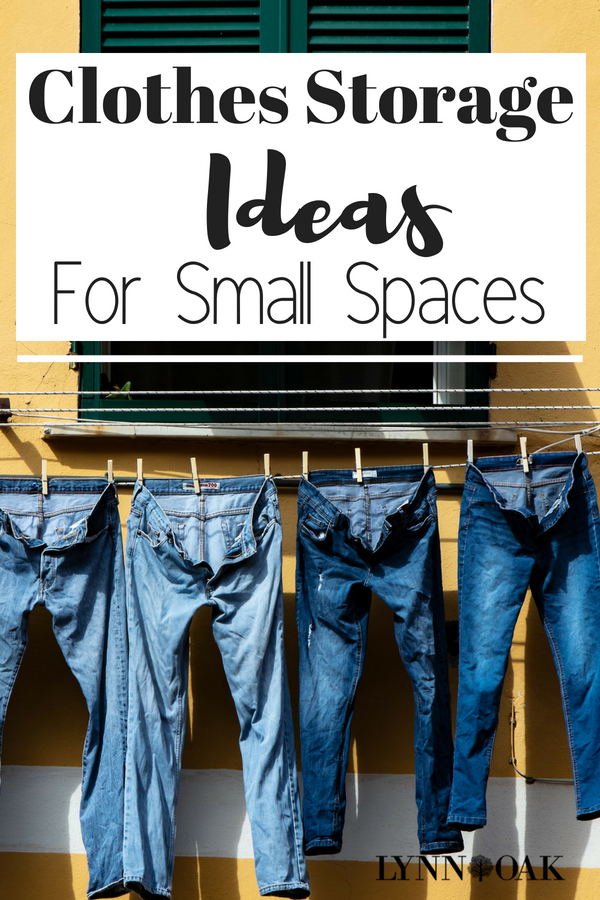 CLOTHES STORAGE IDEAS FOR SMALL SPACES
We all have so many clothes these days, the thing is when you have a small home it's kinda hard to find anywhere to store them. Wouldn't it be wonderful if you can get some clothes storage ideas for small spaces, that don't include stuffing them all in tubs and hiding them in your closet?!
What caught my eye in this pin was that there wasn't a closet at all! They made their own in a corner of the bedroom with just a couple of shelves, with rod underneath it.
I Love It!
The picture frames on the shelves really make the space look well organized and part of the room.
Not a Hot Mess in the corner of your bedroom!
I also LOVE, LOVE the wicker boxes under them on the floor! You could put your shoes in them, or scarves. They really just make the corner a cosy area, kinda like a your own little boutique in your bedroom. I also like that all the hangers are the same. They are wooden, it's like a whole wooden theme going on, with the wooden shelves and wicker baskets, dark photo frames. There's even a couple boxes on the shelf that you could store your jewelry in or even you stockings and undies.
The little stool tops off your little own boutique, a nice place to take off your heels and sit while deciding what to wear to the office. I'm just in love with this idea, who knew you could pull of such a cute place to store your blouses and jackets.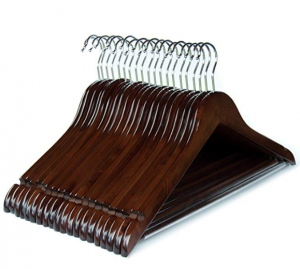 Wooden Clothes Storage Hangers Great For Small Spaces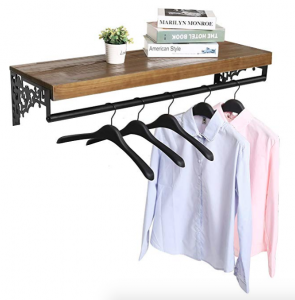 Wood Shelf with Clothes Storage Bar For Small Spaces

SMALL CLOSET HACKS
I used to live in an old farmhouse that had very little storage room. I was always looking for any small closet hacks I could find. One thing I really like to do was to change up any real closets so they would hold more clothes. We only had two closets for 4 people. That meant a lot of sharing of storage areas.
This is what I always do to all of our closets and did the same thing to the old farmhouse closets. The only thing different is that I didn't buy the shoe holder. I instead bought one of those metal or plastic buckets so the boys could just toss their shoes in the bucket. All boys in the family and they are not going to put their shoes on a rack, it was hard enough to get them to put them in the bucket. 😉
I also made both the left side and the right side look the same. That way both boys had a side of the closet. Shirts on top with the jeans and pants on the bottom. The middle look like the picture but that's where there coats and jackets were hung. Most of the time is wasn't too messy, you know how kids can be, my kids were sloppy most of the time.
But my closet in the master bedroom was awesome, I arranged it the same way as the boys. We both had a side with our heavy sweaters and coats in the middle. We did the same with the shoes, but my nicer shoes stayed in the box they came in and those were stacked on the top shelf. I was a farmer so not much use for nice shoes other than going to church and nicer events.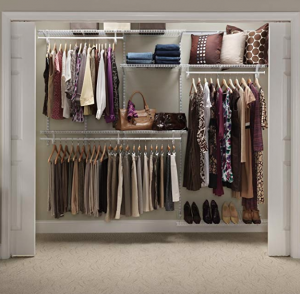 Small Closet Hacks with Closet Maid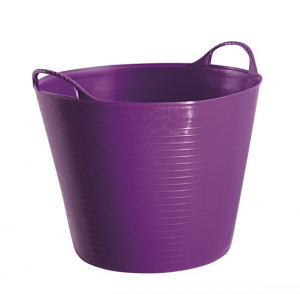 Small Closet Hacks Shoe Storage For Lazy Kids 🙂

Adding A Closet To A Small Bedroom
What if you don't even have a closet in your bedroom?
What then?!
I found the perfect solution! Buy one! It can be something really simple like the ones you can put together. They really make some cool ones out there now. Back in the day, there weren't many closets built in and at my grandma's house she had an old cedar closet to store all her clothes, there was plenty of room to hang her dresses. Yep she was an old farm girl that only wore dresses! She wasn't really religious but she was so much more comfortable in them.
Anyway, what I love about the one in the picture is that it has it looks nice even though it's not in the closet. It adds to the decor not distract from it. Also it looks nicer than some of those plastic clothes racks you see. This would be perfect for a small home or apartment that doesn't have many closets.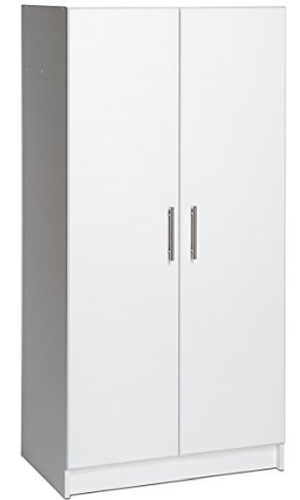 Adding a Put Together Closet To a Small Bedroom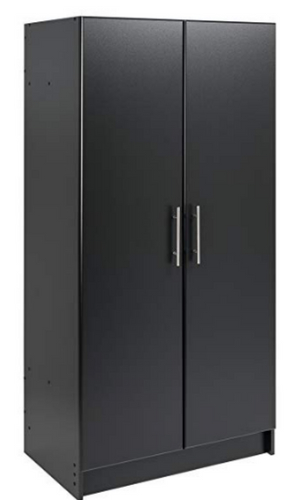 Adding A Closet To A Small Bedroom For Boys

I would love to hear from you on your clothes storage ideas for small spaces! Just comment below with your solutions. And I wish you luck on your own journey to all your organization hacks!
Lynn 🙂