We may earn money or products from the companies mentioned in this post.
Do you have bored kids this summer. Why not get them outside and give them some cool fairy garden ideas that they can make? It can help them to connect with nature, get them away from the games and phones for a while. Give them the much needed vitamin D from the sun. Not only that but they will have fun with some of these fun fairy miniatures.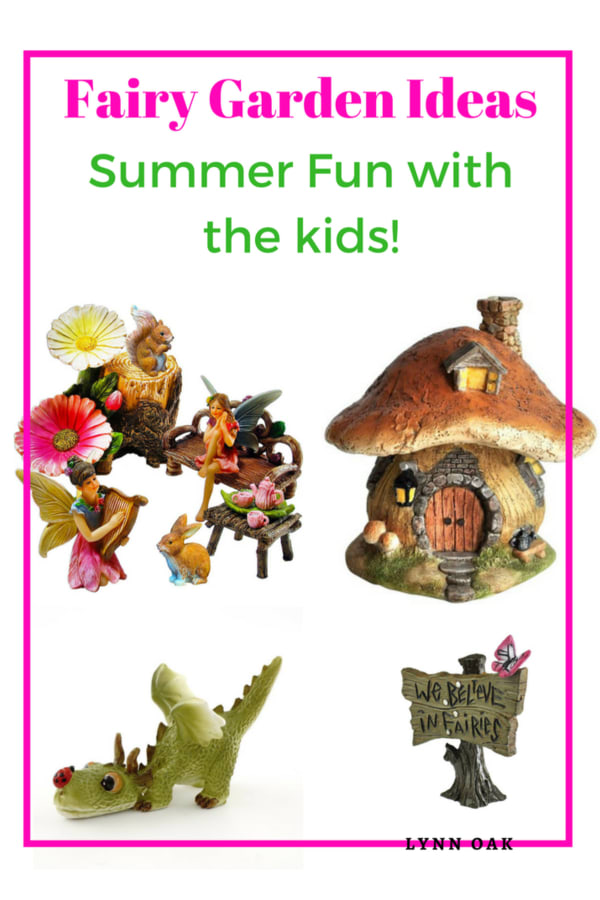 I'm loving all the fairy items you can find in my favorite online store. It is truly amazing some of the things they have available. My favorite is the little gypsy house. Doesn't every little girl want to stay in a gypsy house? I know I do!
There are so many things you can make with a fairy garden and it doesn't all have to be for little girls. Boys can have fun and make many different villages. They can make a smurf village, or a troll bridge just to name a few. You can add lights to the fairy garden so it lights up at night. Or glow in the dark lights will be fun too. Just think of all the fun the kids will have with this!
Fun Fairy Garden Ideas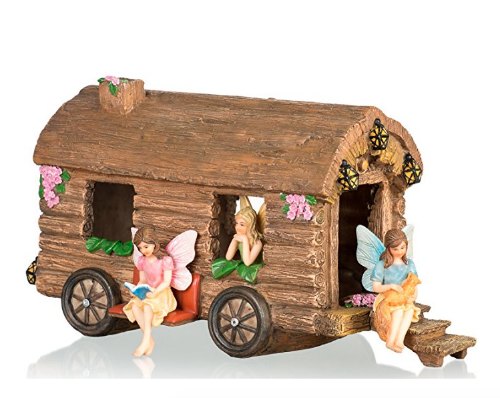 Fairy Garden Gypsy Caravan Ideas

My favorite so far, I would just love this in my miniature garden. Can you imagine all the fun your kids will have with this? The dreams and playtime will be amazing.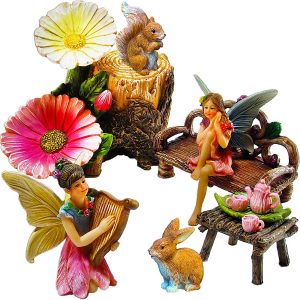 Fairy Garden Friends Ideas

This would go very nicely with the wagon above. They can have a little patio area that can be made up of fake grass or tiny sea shells would be nice. I'm thinking that the lights would do nicely in the patio area.
Ideas for Fairy Garden Dragons

Now how about a little dragon in the miniature village? Don't let him burn anything! Cute little guy, perfect pet for the fairies! I love that lady bug on his nose.
 Cute Fairy Garden Sign Ideas
Don't we all believe in fairies? This little sign would be nice in the wooded area of the garden. Which can be made anywhere. I've seen them set up in old metal tubs filled with dirt, makes it easy to add to your deck or patio. Any large container that you won't mind as a decor piece that the kids can get to without any hassles. I've also seen where people just add a fairy garden to their flower bed. Designate a part of your flower garden just for that. Or find an old wash pan from a thrift shop would do nicely.

Fairy Garden Dollhouse kit

If you want to get started with many miniatures for your garden then this would be the set to get. It has so many pieces to get started or it would be nice to add to a bigger piece that you've purchased. You might like the idea below for a smurf house.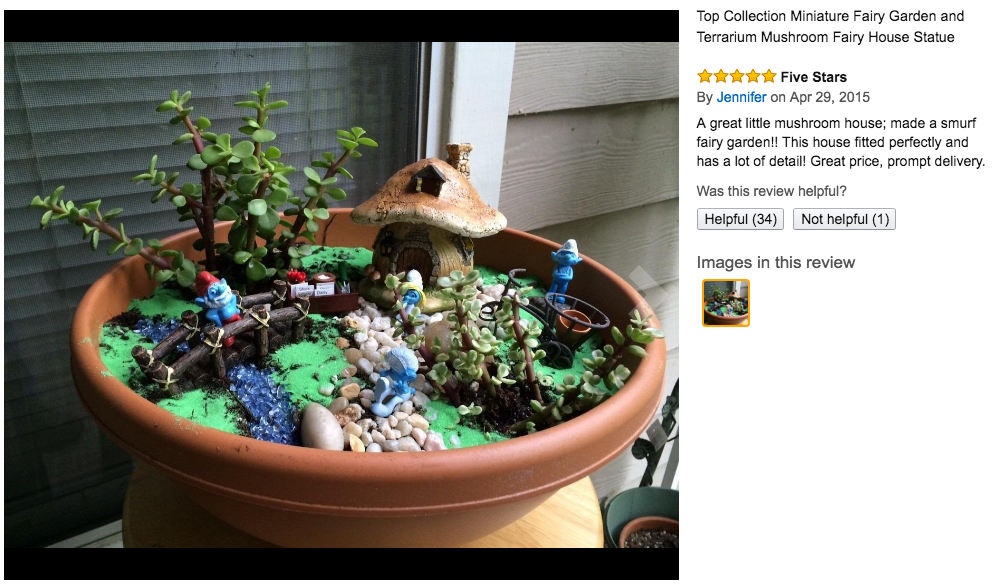 YOU MIGHT ALSO LIKE TO READ:
Best Children's Bookshelf and Toy Storage
Dinosaur Themed Birthday Party
Harry Potter Bathroom Accessories