We may earn money or products from the companies mentioned in this post.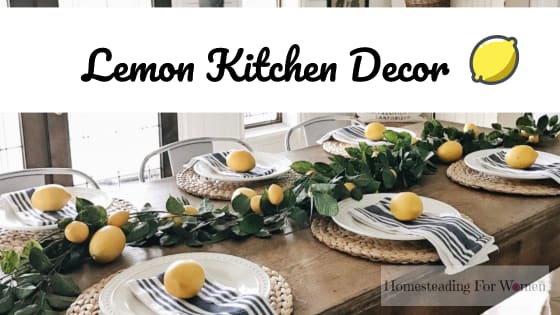 I ran across some amazing kitchen decorating ideas this week. I noticed they all had the same theme. Lemon's! So now I'm on the lookout for more Lemon Kitchen Decor Ideas and I'm going to share what I found with you today.
Lemon Kitchen Decor Ideas
Just adding some lemons to your kitchen decor and really brighten up the place. Super simple and budget friendly too! I found some really cute ideas for you to check out.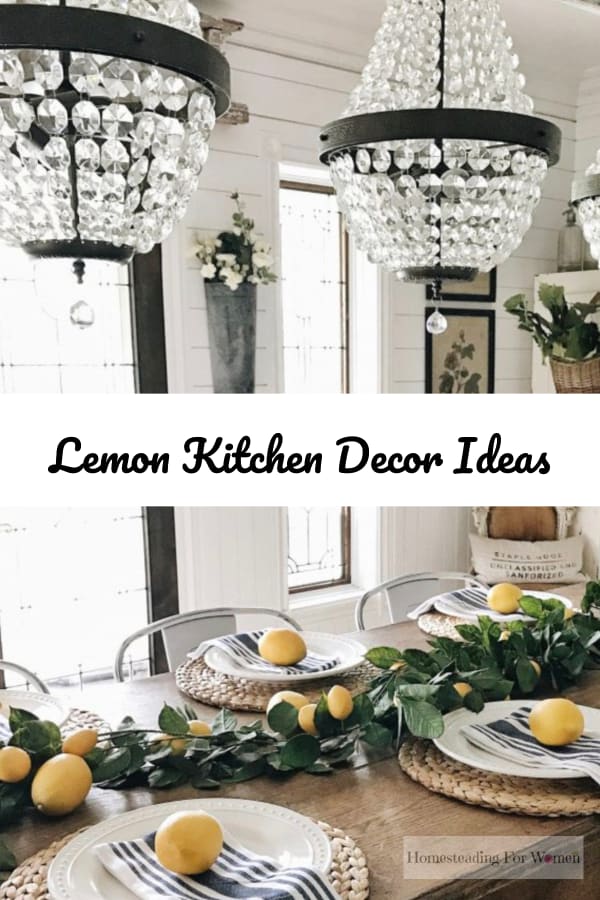 Lemon Themed Kitchen Ideas
This table runner would look fabulous as a centerpiece for your kitchen table. Just by adding a splash of lemons here and there you'll be amazed at how much it brightens up your kitchen.
Lemon Kitchen Decor Table Runner

Lemon Kitchen Decor Dish Towel Set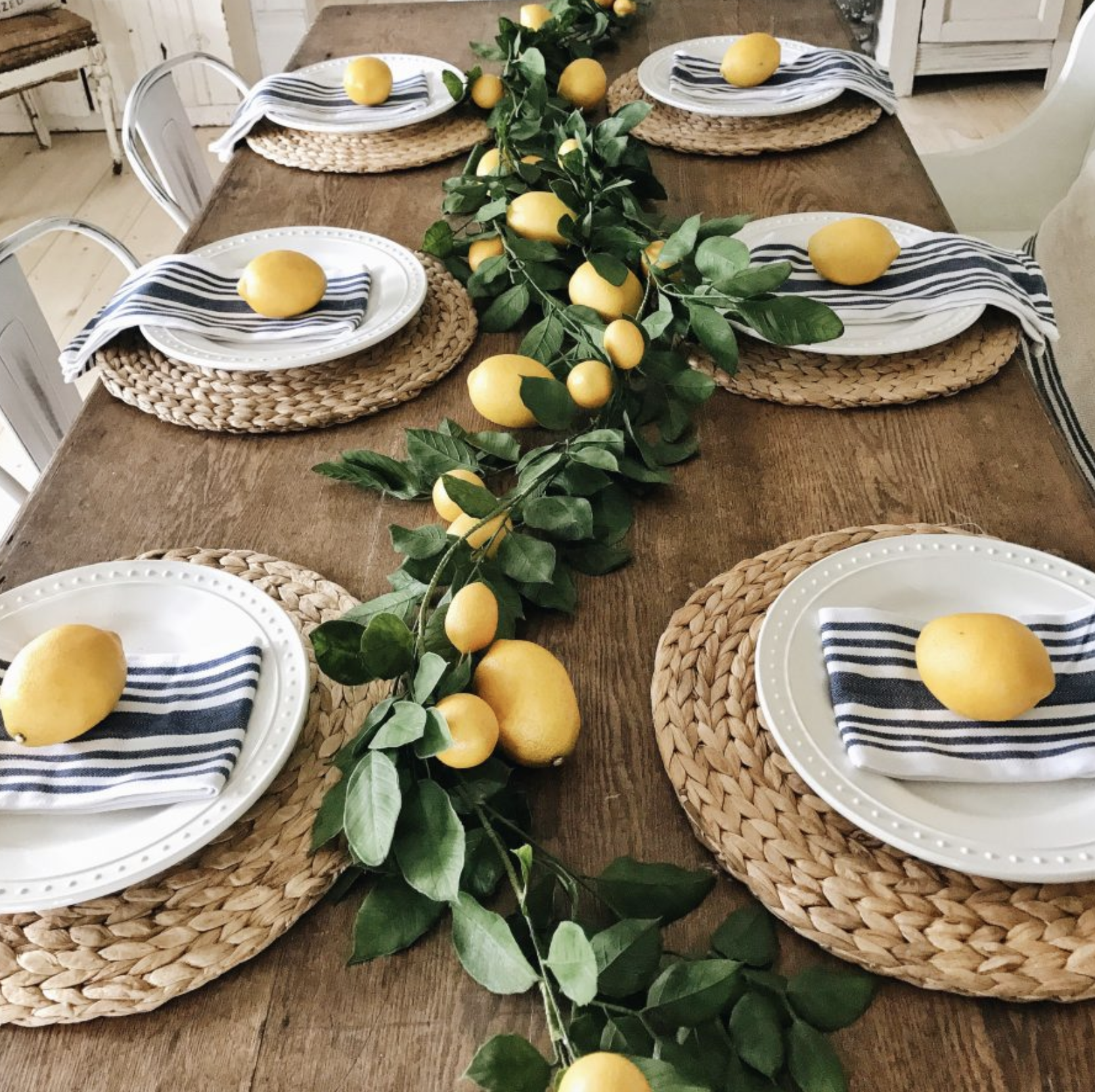 Source
I love the simple lemon greenery added to the center of the table gives it a nice Farmhouse Lemon Decor look. This would also look great with your vintage style decor as well.
Lemon Kitchen Decor Leaf Garland

Lemon Decorations for Kitchen
Adding some simple decorations to the kitchen table can really add to your new lemon kitchen. Try adding some of the fake lemons to the center of your dinner plates with the classic blue striped napkins. That never goes out of style. Navy has been a classic color for as long as I can remember. Try adding that to your kitchen as well.
Lemon Kitchen Decor Ideas Blue & White Napkins

Lemon Kitchen Decor Ideas Fake Lemons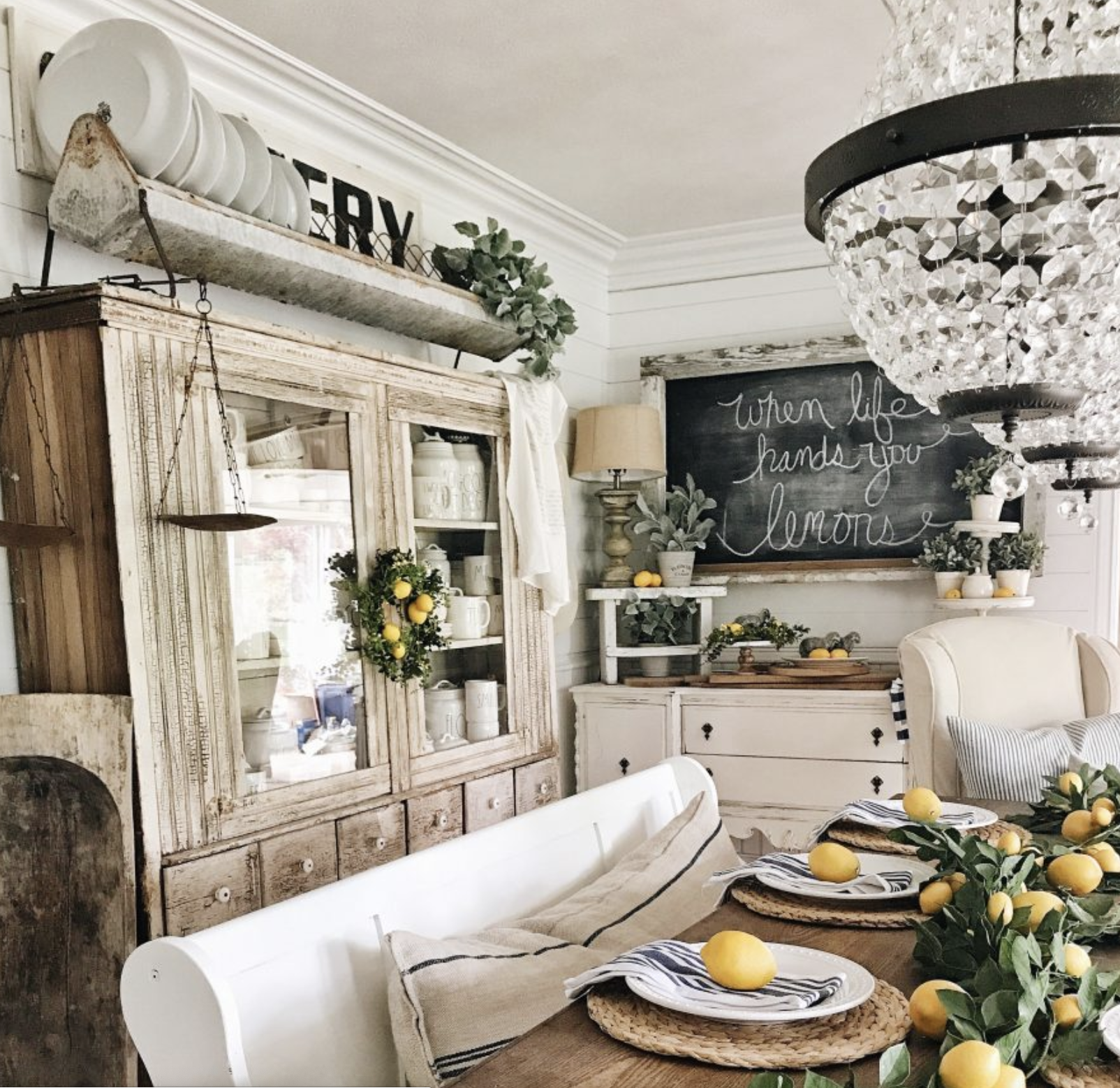 I'm really loving the Lemon Themed Kitchen Ideas I'm finding. This goes so well with my own vintage style I have going on in my home. Adding the old with the new really looks great in this room. Can you see the old chicken feeder hangin on top of the old china cabinet. I would have never have thought of using that for a plate holder. It really looks great. You can see the old Pew style set that was painted white makes a comfortable setting for two, with an added oversized pillow. The chalk board would be fun in the room for messages to the family.
Lemon Kitchen Decorations
If you looking for more ideas I found a few on Pinterest, coffee bar, wall ideas and some DIY projects. Here's a few that I found that looked really nice to add to the kitchen counter or by the coffee maker.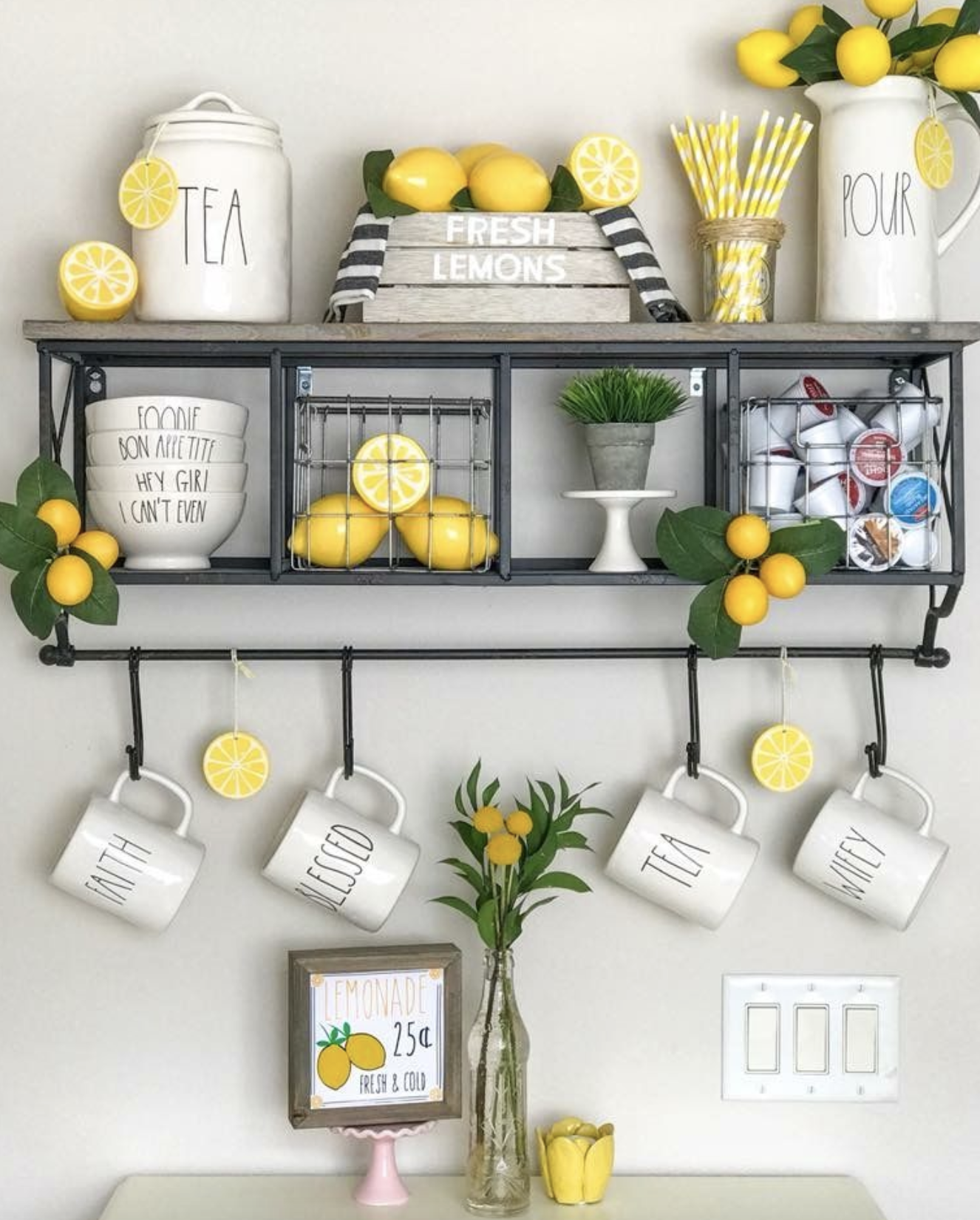 Lemon Themed Kitchen Ideas Wire Shelf

Lemon Kitchen Farmhouse Themed Coffee Mugs

I hope this has helped you find some Lemon Kitchen Decor Ideas for your kitchen makeover. I'm really inspired now to start adding a little more lemon to my kitchen decor.