This post contains affiliate links and I'll earn a small commission if you shop through them. Thank you for supporting Lynn Oak so we can provide you with Great Content!
Funky Halloween Decorations -Orange Halloween Tree is a must!
I love Funky Decorations and an Orange Halloween Tree is a must to add to your Halloween decorating this year. I just love this tree and have a bunch of ideas for decorating it. I'm thinking black bats would be really cool and funky too!
The best part about this tree is that it has lights already on it. GREAT! I'm super lazy and lights are the worst to put on the tree. I can't wait to decorate this Orange Halloween Tree with Christopher Radko Halloween ornaments.
This Orange Halloween Tree comes fully lighted. Three sizes are available, 4 foot, 6 foot or 7.5 foot. It's very slim which I like in my small home it's about 24 inches in diameter plus it comes with it's own stand. I'm thinking Skulls now would look great on this tree maybe Skeleton Head Ornaments.


In a Hurry>> get your own Orange Halloween Tree on Amazon.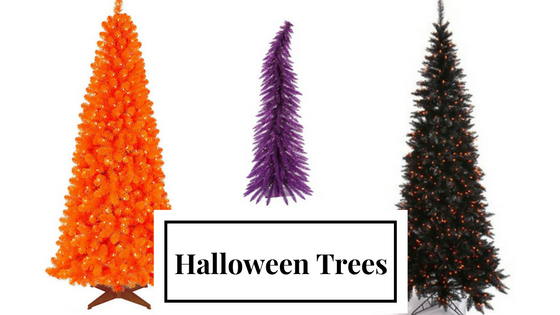 Lighted Orange Halloween Tree to decorate this season.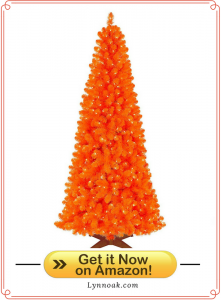 Treetopia Basic Orange Halloween Tree is lighted comes in three sizes small, medium and large. Perfect for any size house. Even though it's called a Christmas tree. This tree is Orange with white lights.
Treetopia Orange Halloween Tree comes in three sizes.
This tree is made of PVC needles to look fuller and handle any size

Halloween Ornaments

.
It comes with pre strung lights, great for us lazy people.
The Orange Tree is slim won't take up a bunch of room in your house.
This tree comes with a stand.

Halloweens Trees In Purple and Black
Not only can you get Halloween trees in Orange but you can get tree's in Black and Purple. Adding a tree to your Halloween decorations this year will start a new tradition with your family.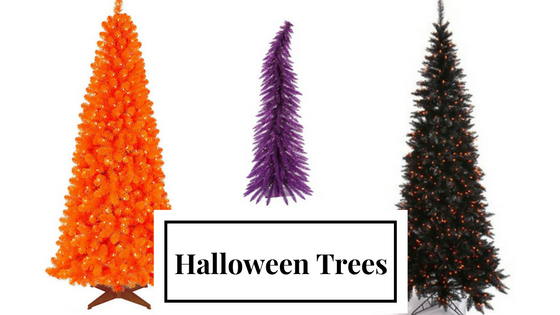 A Orange Halloween Tree makes a perfect centerpiece for your home decor this season.
You might also like