We may earn money or products from the companies mentioned in this post.
The Best Electric Blanket To Buy
UPDATE: 2018 Still using this electric blanket! Yes!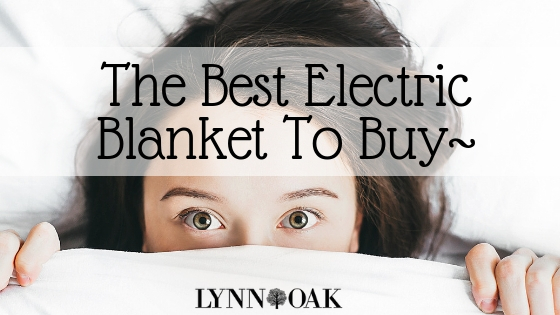 I love my electric blanket, I've can't remember not ever having one but mine quite working so I'm in the market to buy a new one, of course I started looking at my favorite online store to see what they had available. I wanted the to find out what the best electric blanket to buy, that didn't cost an arm and a leg.
But what I found was very scary!
[soc_panel color="yellow"]In A Hurry? ==>Click Here To Buy The Best Electric Blanket To Buy![/soc_panel]
Electric Blankets Catch On Fire!
Photo from electric blanket fire website
See the photo above? That's a picture of NEW electric blanket that Caught on FIRE! Yes you read that right! It really caught on fire. A back story, I was all set to buy my new electric blanket, was about to hit the buy button last year on amazon when I looked at the most recent feedback and was shocked to find that the one blanket I was about to buy had caught on fire!
I saw this picture on the feedback and I was in shock! So I put off buying one until this year. I did finally find a Great one and I'll talk about it later. I'll also talk about why I decided on that brand I purchased over the others and most important I will tell you which brands to AVOID.
10 Things To Look For
1. New Electric blankets that stores are selling today are catching on fire at an alarming rate.
2. Most new blankets made now, don't have an automatic shut off. Look for blankets with a automatic shut off.
3. The Electric Blankets that catch on fire, melt or quit working soon after purchase are being sold and have high ratings on Amazon and Wal-Mart. I was shocked again to find out that my local Wal-Mart only had brands that I read caught on fire, melt or quit working
4. Some new Electric Blankets only last a few months and then quit working. 
5. What is The Best Brand Electric Blanket on The Market? And works for years? Biddeford is the brand of electric blanket to buy! If you look up electric blankets on amazon the first page that pops up are the brands that are not the best, they could catch fire, melt or quit working. Most of the products you see at the top of the page are PAID advertisements, so whoever has a paid ad is the ones you will see first, which isn't always in our best interest. After a lot of research on my part looking on google and asking around to people that own newer blankets.I found out that Biddeford is the The Best Brand Electric Blanket on The Market TO BUY NOW.
6. Electric Blankets You Should Never buy.
Sunbeam

7. How much will they cost Depending on the size of your bed, but most are around $100 and up.
8. How will this REVIEW help me? I hope this helps you make a better buying experience this year when buying your electric blanket.
9. Where do you buy them? Amazon of course! I like that I can look up the reviews, but with all the sponsored ads you see at the top of the page it's hard to know which one to buy. That's where this review will come in handy for you. I've done all the work for you even have some links so you can go straight to amazon and buy the very one that I own. And Love by the way!
10.  Conclusion-Which one did I buy?
The Best Electric Blanket To Buy

Biddeford Electric Blankets Are the The Best Brand Electric Blanket to buy this year. I looked up the reviews and asked a few people who own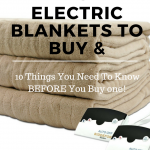 them. My Dad for one is like me, he's cold at night and uses his a lot. He has had his for going on 3 years and no trouble at all. I talked to a few other people and they just bought a Biddeford in the past year and only had good things to say about it.
If Dad likes it then it's gotta be good! He's pretty hard to please, most of the time. 🙂
I hope you like this Review of the Best Electric Blanket you can buy. I felt the real need for this review and I hope I helped one person to avoid getting the wrong blanket. Comment below of your favorite electric blanket.
Stay Warm!
Lynn 🙂
Pin it for Later!