This post contains affiliate links and I'll earn a small commission if you shop through them. Thank you for supporting Lynn Oak so we can provide you with Great Content!
It's Halloween Time! I love looking at Halloween Costumes for Dogs!  It always has been and no matter how old I get it will always be a favorite of mine. As the years go by and the kids are grown, that doesn't mean that I want to give up dressing up for Halloween, what better excuse than to dress up your Little Dog too! How about a matching outfit. I'll give you a real treat later down this post. Get it real TREAT! HAAAA!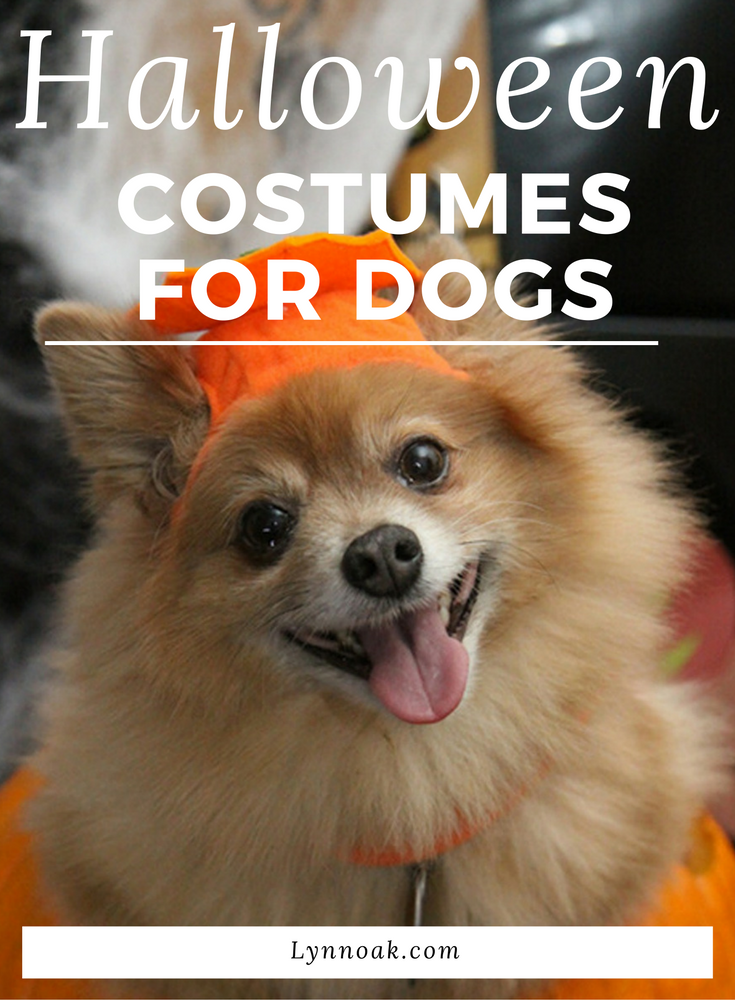 In A Hurry? ==>>This Page Has A TON of Cute Dog Costume ideas!
Get Creative with your costumes and think of ways to fit your dog's outfit with what you're wearing. How about a Star Wars theme? You wear one thing and let your dog be the cute Chewy or Princess or maybe you could both be pirates. Pokemon has been really popular this year maybe you could both go as different Pokemon characters. Think outside the box and I'm sure you will find a cute outfit that you both can wear. Be sure to take lots of pictures and share them with me, I would love to see what you've come up with this year.
Price Disclaimer
Happy Halloween!
Lynn 🙂