We may earn money or products from the companies mentioned in this post.
This time of year always makes me think of the movie Nightmare Before Christmas. I love that movie! Well I got to looking around for the movie on Amazon and look what I found! Nightmare Before Christmas Bedding!! I'm so excited! These would be super cute in my camper.
I have great memories of me and the boys watching the movie with a bowl of popcorn, what fun this blanket will be in my camper, or maybe buy two and put them in the cabin, we have bunk beds down there. Super Funky, just my style.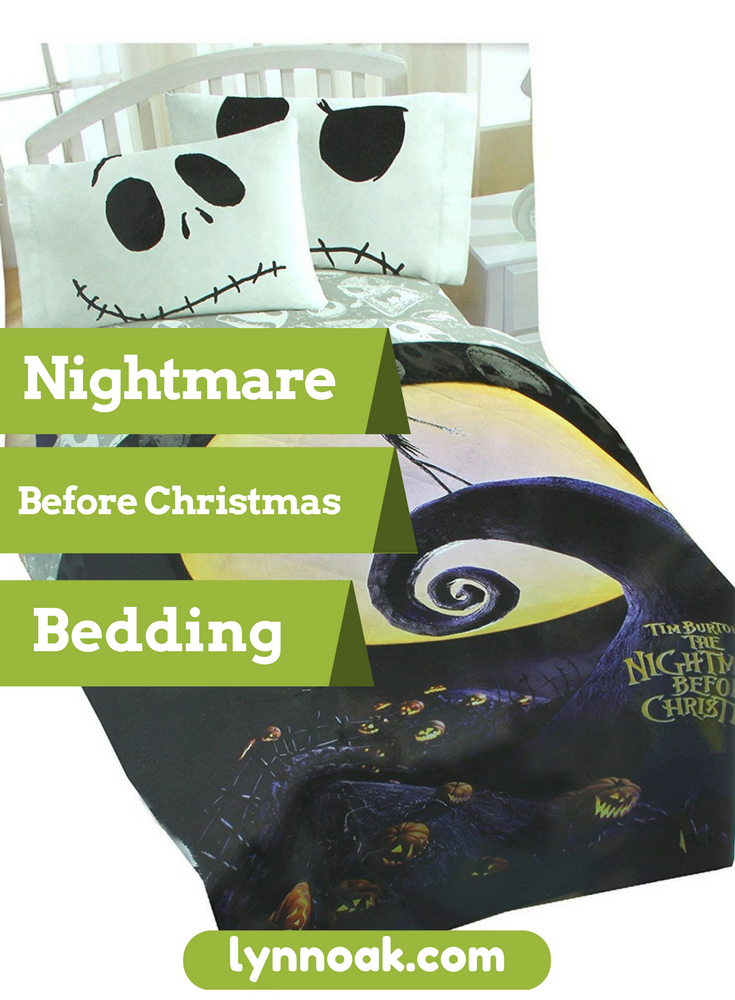 Nightmare Before Christmas Comforter
This bedding is all sold separately, so be aware of that. It has great reviews so that's great news. This comforter is 100% Polyester so no worries washing and drying it in my washer. Nice!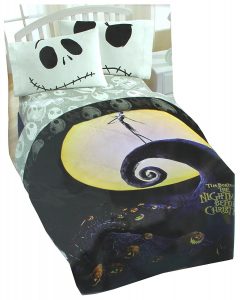 Nightmare Before Christmas Jack Sheet Set
I really think the Jack Sheet set is super cool. And I read in the reviews that a lady washes hers all the time and they are super soft. I love soft sheets.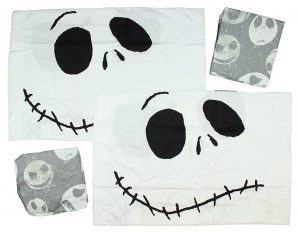 Nightmare Before Christmas Green Jack Sheet Set
I also found this Green Jack Sheet set, I should get these to mix up the bedding at the cabin. We have kids stay there quite a bit, but I think even the men that stay will enjoy these sheets. Who wouldn't…Right?!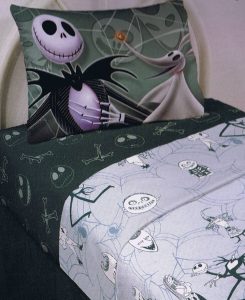 More Nightmare Before Christmas Bedding and Bedroom Decor ideas