We may earn money or products from the companies mentioned in this post.
I'm looking for a small Christmas tree that I can easily put up and take down this holiday season. I have a small house and my kids are grown with no grandkids. I just don't want to drag out the big Christmas tree this year. I know what you're thinking…Bah humbug! Your so right! Holiday's have a new meaning to me and they just aren't what they used to be at all…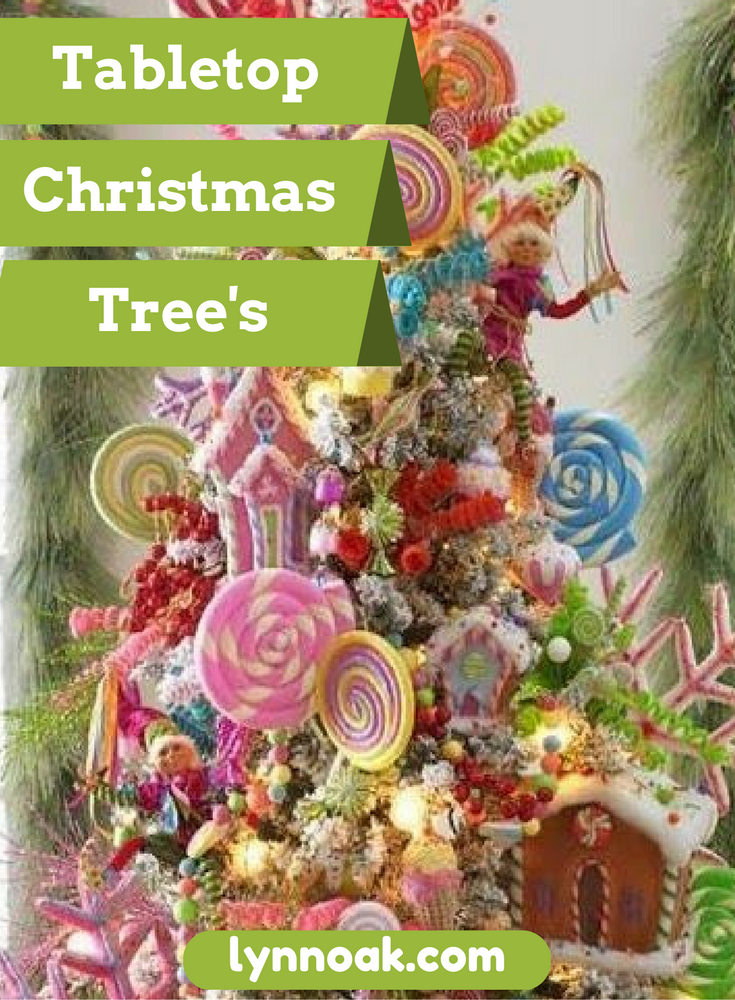 Do you feel like that too? Well I found a solution so you can celebrate the holidays but you won't have to take down a big old tree with all the trimmings this year. I'm going for easy and simple, but still make the house feel like Christmas. I'm going to get a small tabletop Christmas Tree this year.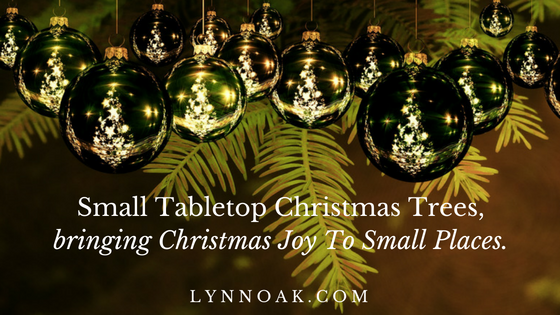 In a Hurry? I found a bunch of cute ones here.
Here's some good idea's I found on Pinterest
This would be super easy to do, just fill a santa planter with some of your favorite Christmas ornaments and a parts of an old artificial tree. Super cute! But I want something more like a tree only smaller and easy to decorate.
Here's a few that I found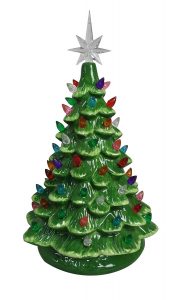 Remember these from the 70's? My mom made a bunch of these, sometimes you can find them at thrift shops around the holiday's. I had a big one of hers but it broke years ago. I love that they have this available on Amazon and it's perfect for the table in front of the picture window in our living room.
Small Wooden Christmas Tree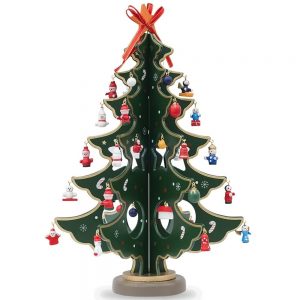 I love this one, it has it all, small and easy to decorate. I would get a cute red tablecloth to go under it, I like it because it looks vintage, bonus! No ornaments to get out or put away. Yea!
Lollipop Christmas Tree Found on Pinterest
Now this would be super cute if you're whimsical in nature. I love it all the bright colors just scream the Grinch Stole Christmas! I would get a frosted Christmas tree to start with and then add colorful lollipops along with gingerbread house ornaments, just anything that's colorful and to fill it up. I love the helper elves on the tree, but I'm a big fan of elf on the shelf even if I don't have any little ones in the house. I have this one, he is the one decoration I do get out every year. I even bought him some PJ's a lady made on ebay, sad but true. 🙂
22″ Green Artificial Christmas Tree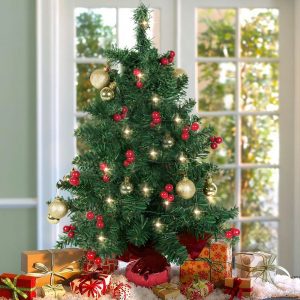 By far this is my most Favorite Tabletop Christmas Tree, well it's a toss up between the bright colored one above. I can decorate this tree the way I want to with some of my most favorite Christmas ornaments that I got from my Alaska friends and it will still be easy to put away after the holidays are over.
More Tabletop Christmas Tree Idea's