We may earn money or products from the companies mentioned in this post.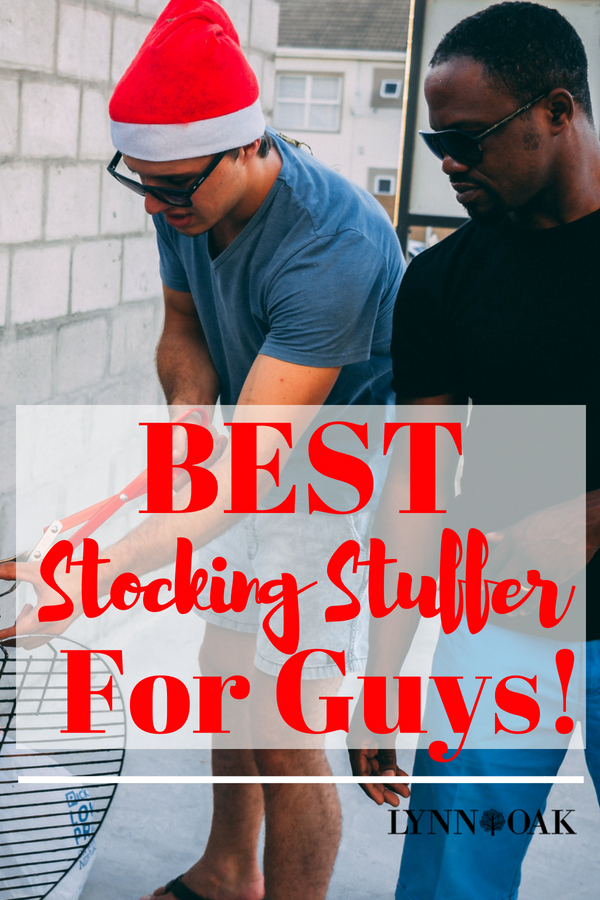 Guys are so hard to buy for, but they love getting gifts! Having three men in the house, I'm always on the lookout for cool things to buy them. The holidays are coming up and I'm looking for the perfect small gifts for them. I headed to my favorite online store to see what the Best Stocking Stuffer For Guys would be this year. After careful consideration I found 5 items that would be perfect.
I wanted small items, things that they would use everyday, like a pocket knife, which all my men have these and have asked for replacements over the years. I also wanted some fun items like the novelty socks, which one of the boys loves to wear at work for fun. I found a really cool mini speaker that I put on my wish list weeks ago. I love to do that btw, over time when the items goes on sale, I see that when I log into the sight, which is Awesome! I've gotten so many great deals that way!
Flashlights are always a great gift and I found a small one that had lots of great reviews. Then lastly I picked out something to put all these great items in and I think they will really love them, and I can finally retire the old ones the've had for years. Down below are my list of 5 things that I think everyone will enjoy this year.

Best Guys Christmas Socks Stocking Stuffer Gift


One of my son's loves to wear novelty socks to work. I thought this would be great gift for him and the Christmas lights pair was my favorite, it super cute and he will get a kick out of them to wear during the holidays each year.

Pocket Knife Stocking Stuffer That's Best For Guys


As I mentioned before, my family loves to get knives of all kinds and the pocket ones are the most used out of all of the knives they have. Knives get lost overtime, fall into the river when they are fishing or kayaking or they simply needs to be replaced for a new one. I like to include a nice pocket knife each year for one of my men. Swiss Army knifes are the all time favorite in my house.

Best Mini Speaker For A Guys Stocking Stuffer Gift


I ran across this super cute mini speaker that's shaped like a nut. I immediately added it to my wish list. This little thing is so cute and works very well, I read the reviews for it and most everyone really loves it. I have just the person in mind that I'm going to give it to. He loves to travel on his bike and you can hang it on your handlebars as you ride. No wires to worry about and it works with bluetooth. How cool is that?! Jamming while you ride, It will be a big hit for sure!

Best Slim Flashlight Guys Stocking Stuffer Present


We love flashlights as we are always off camping. This slim tactical flashlight will be great to give as it's small enough to fit in your pocket and bright too. You can even clip it to your belt which is a nice feature on this light. I think I'll order more than one of these this year.