We may earn money or products from the companies mentioned in this post.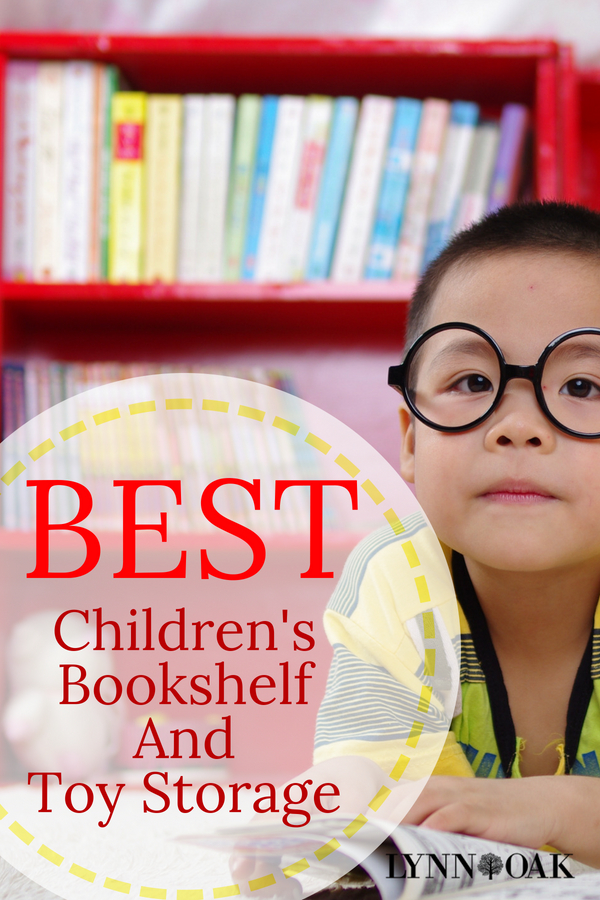 My kids room was always a mess when they were little and finding the Best Children's Bookshelf and Toy Storage was tough. But now they have so many to choose from and they are all super cute too! My friend was looking for one to get her granddaughter when she came over to her house to visit. She asked me if I knew where to get a cute one at, I pulled out my phone and we started looking on my favorite online store, you know by now where that is! ;-)
We picked out 5 that we both liked, some were for girls and some could work for both girls and boys. My friend wanted one that you could store books and toys both, she liked to read to her grandchild when she's watching her, she also wants for her granddaughter to have storage for her toys she keeps at Nana's house too. She had a spot all picked out where she wanted it to go in the guests bedroom.
When we were looking, I was looking for the size, so it would fit in the space in her bedroom. Also something that wouldn't clash with her furniture she already had in the room, but something fun and cute that the grandchild would love to play with and enjoy putting her toys away before going back home.

Best Modern White Children's Bookshelf and Toy Storage


This was the first one I pulled up, it's classic white, it will go with Nana's stuff already and she can use it for her own books and whatnots after her grandchild grows up and doesn't need the space anymore for toys. My friend nixed the idea right away, she didn't like it, she said it was "Too Plain". I kept looking.

Best Children's Under The Sea Themed Bookshelf with Toy Storage Drawers


When I pulled this up on my phone, my friend loved it! Her granddaughter loves mermaids and the sea creatures are so cute on this. It measures 22 x 11.5 x 38 inches which would be the perfect size for where she wanted to put it. The reviews say it's sturdy and well made and the kids really like it. They have several themes you can buy too, I liked the farm animals one myself, but I love the country! We put the mermaid themed one on my wish list for later.

Best Girls Dollhouse Bookshelf with Small Toy Storage Area


I love Dollhouses! So of course I picked this one next, I found out the granddaughter loves dolls too. It's a cute pink and white color. It's 26.4 x 11.8 x 38.2 inches a little bit bigger than the last one, but not much storage for a bunch of toys. Nana was really liking this one. She was already thinking up the perfect dolls for this house, that they could play together with, tea party's in the conversation along with so many others. They could decorate the house together and it would be great fun.
My friend was really getting excited at this point. But I pressed on, we had 2 more to look at.

Best Children's Fabric Sling Type Bookcase with Pull Out Toy Boxes


We looked at this one next, it would be great for a toddler to learn to put away books easily. It's size is 11.02"W x 24.80"D x 34.25"H, Storage Bin - 11.02"W x 11.02"D x 5.9"H. Good size storage boxes and the fabric sling type holders for books is pretty cool. I love the fabric theme of the owls super cute! It has two white wooden sturdy sides on it. The boxes at the bottom can be taken out, so it would be easy to take a box in the living room and then put them away later after her grandchild is gone home. I have one more to show you.

Best Bookshelf for Grandkids with Plastic Bin Style Toy Storage


Last one we found to look at that we liked was the purple and pink plastic bin holders. This one reminds me of something you would see in a school. If you had lego's this would be perfect. It's 34"W x 11"D (15.5"D with stabilizing braces) x 31"H, Standard bins: 11.75"L x 8.25"W x 5.25"H, Large bins: 16"L x 11.75"W x 5.25"H. This is bigger than the others we found that my friend liked. She thought it would be great too if her granddaughter liked blocks.
I hope this helped you pick out the best one for your child or grandchild. We sure had fun looking at them all together.
Oh! Are you wondering which one did Nana pick?
Did you guess right? ...The Dollhouse one!
She said she also bought the Calico Critter Rabbit Dolls and the living room set to start with, her granddaughter is over the moon in love with them and they have so much fun decorating the room each month with whatever holiday it is, they are having a blast together! She said each birthday and holiday's she was going to add to the collection so the whole dollhouse will have furniture.
What a fun idea Nana!
She told me that she and her grandchild are having so much fun playing with her dolls in the dollhouse when she comes over to play, and is constantly asking her mother when she can go visit Nana again. I think Nana had that planned all along. lol! The child was delighted with it! Yay!