We may earn money or products from the companies mentioned in this post.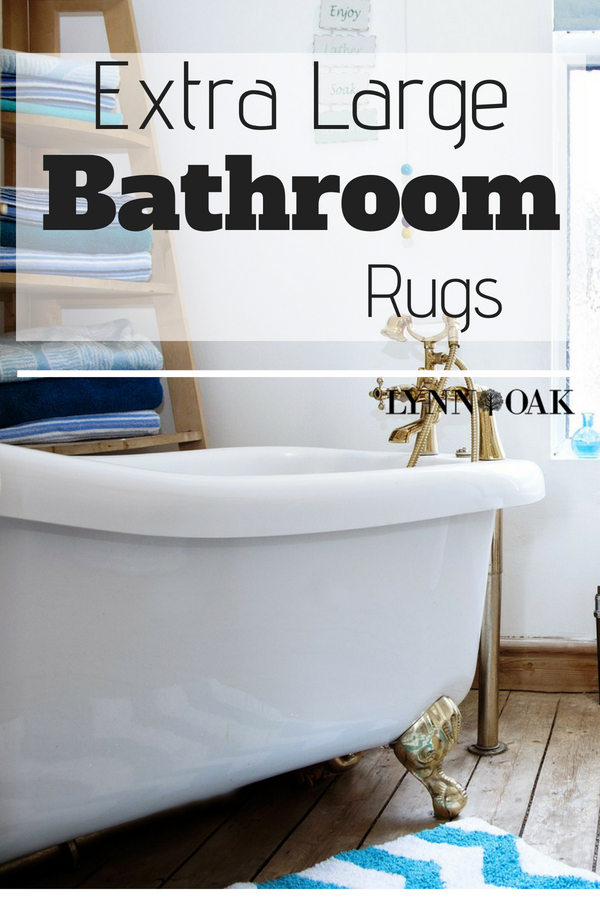 For the first time since moving into our dream home, I'm thinking of redecorating my bathroom. I know what your thinking! "Why did she wait so long?"
Well not sure...but I know the house needs a "pick me up", and the easiest thing to make a room pop, is to add some color, even in a bathroom! That's why I'm in the market for some extra large bathroom rugs for my master bathroom.
I can tell you I'm pretty lazy when it comes to decorating, I could gut the whole thing, repaint and all of it, which I might do later, but for now I'll just add a bit of color to the floor. Simple but effective. It will change the whole look and it will take about a minute to do. Yes! My lazy self loves that!
When choosing these I went to my favorite online store and found five that I liked. They had to be big, I want it to cover some of the old flooring. And I like them to be large. I want them to be colorful and be able to handle getting a little wet from everyone taking baths.

Extra Large Aqua Blue Bathroom Rugs



Trellis Design Extra Large Bathroom Rugs



Purple Bathroom Rugs Extra Large



Colorful Large Non Slip Bathroom Rugs