We may earn money or products from the companies mentioned in this post.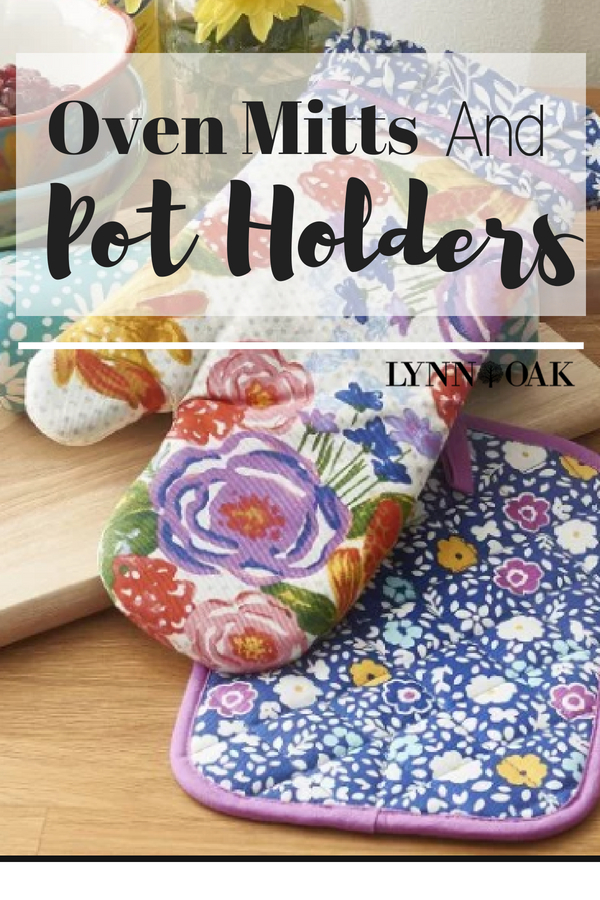 As you might have read in another post I am in great need of new oven mitts and pot holders. Mine look awful and I'm ashamed to even break them out when company comes over for dinner. I'm off to my favorite online store to see what I can find.
I started looking and really liked the sets that paired up both for me. Nice! The colors are amazing and I was surprised by some of the brand names I was finding. Who knew Kate Spade had them too!?
When I started looking I was just finding plain color ones, but when I dug even deeper I found some really cute patterns that would match my kitchen perfectly. Check out what I found below. I pick 5 of the cutest sets they had at the time of this writing.

Kate Spade Festive Oven Mitts and Pot Holders



Black with Red Trim Oven Mitts and Pot Holders



Oven Mitts by Pioneer Women and Pot Holders



Pot Holder Green Bay Packers with Oven Mitt



Chicken Lover Oven Mitt Potholder Set