We may earn money or products from the companies mentioned in this post.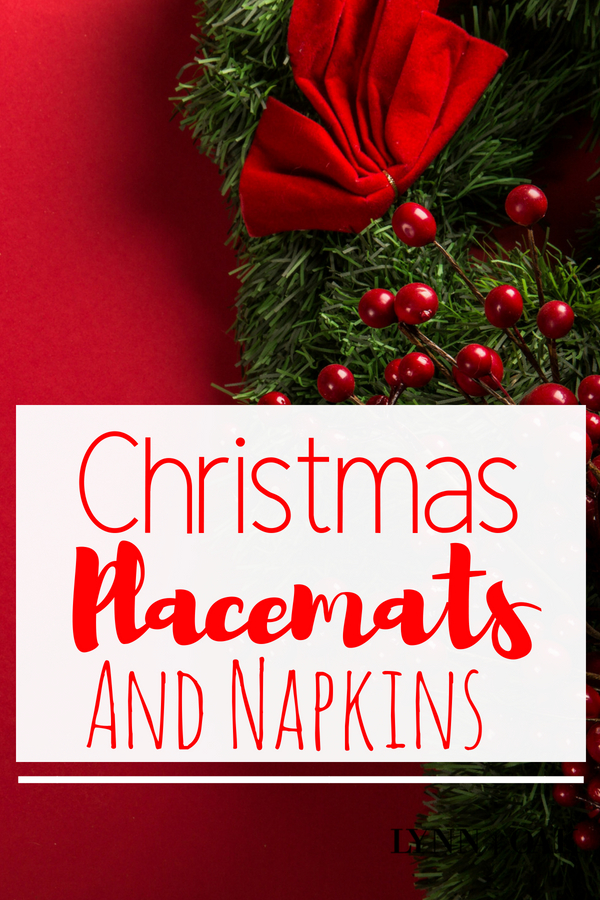 I'm thinking about the holidays already! I want this year to be really special. I've been slacking when it comes to Christmas especially, when tragic things happen over the holidays it's really hard to shake that dread and the bad memories which makes us have a bad time.
I'm not going to let that happen anymore. I have many wonderful memories with family and friends and I'm determined not to be sad this year.
One way to make me cheer up is to start buying things early and stashing them away, so when the holidays come I'll have new things to decorate the house with and that will cheer me up when the time comes.
One thing on my list is to buy some nice Christmas placemats and napkins to put on the table this year. My Step Mother table is always nice when we eat at their house, mine not so much.
I want to get something that looks nice, totally festive that will make me smile when I look at it on the table this year. What I found on my online store wasn't much, but I did pick out five things that I added to my wishlist. Most of them don't come with both, but I figured I would just buy paper napkins in red color to match.
I've found when we have a big family get together, we use a lot of napkins and the nice fabric ones never get used. lol! See which ones I picked.

Cute Santa Claus Christmas placemats



Beautiful Christmas Plaid Placemats



Michel Design Works Christmas placemats



Red Cloth Placemats and Napkin Set For Christmas