We may earn money or products from the companies mentioned in this post.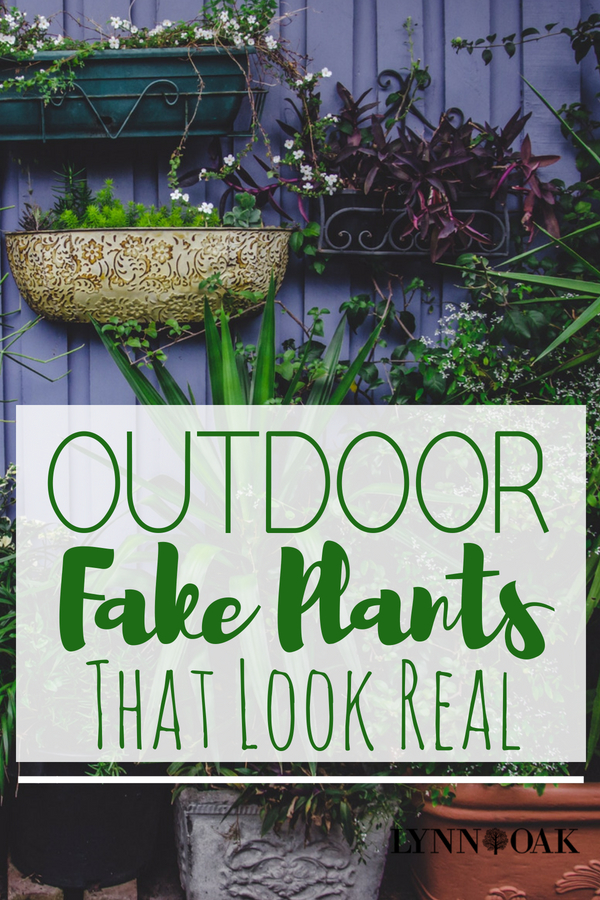 Time to decorate the front porch! We just gave the porch a fresh coat of paint, now I want to add some color, like plants but I don't have a green thumb and all my plants die or look terrible the whole summer. So my solution is to find some outdoor fake plants that look real! That way they will look awesome all summer long. Yey!
I pulled out my phone and started my search at my favorite online store. I'm happy to report that I found a bunch! Besides buying the ones for outside, I also found some great ideas for my kitchen decor, which I'll be tackling later this year. I pick mostly items that could hang from a basket and a couple I could put in a nice planter to sit on my wicker table that's on the patio.

Outdoor Fake Hanging Plants That Look Real


I'm in love with this silk beauty and would buy more than one to hang in between my columns on the front porch. I love the flowers on this one. The pictures of the people that bought them are amazing! One lady bought a metal basket with moss in it, which I think looks awesome, then she put the other two beside the front door in concrete plant holders. They totally look real!
She said the same thing I did, spending so much money on live plants only to have them die the first month. She also read to place river rocks in them to give them weight so they don't blow out. Great idea! She also said they fit perfectly in 10" pots. She said they lasted the whole summer and she will put them away for summers to come. Awesome! Just what I wanted! With these I'll never have to worry about watering them, and my porch will look great all summer! Let's look at the next one I picked.

Outdoor Fake Fern Plants That Look Real


Don't you think these look great from hanging baskets outside? I always want to buy real ones but they're like twenty bucks a piece and look terrible by the end of summer. I never thought about getting a silk ones before. I could invest in 3 of these and have them for years to come. They'll always look wonderful and make my porch really look nice all summer long, then store them away until next year.

Fake Outdoor Geranium Hanging Basket That Look Real


I love these! I can keep real ones alive for a while but they do end up looking terrible before the end of the summer. I love the red flowered ones the best. I really like the look of adding these to a chain planter that has moss in the bottom. It really makes them look more real to me. Everyone really likes how vibrant the colors are too!

Fake Plants For Outdoor Trellis That Look Real


I never thought about putting these on a privacy fence, but how cool is that?! Everyone said they loved them and some people just added them to a book case or their dorm room. So many options with this one, the sky's the limit on what you can do with it. One lady used it as a wedding table decoration, while another one used it in her daughter's birthday jungle theme party. Great ideas!