We may earn money or products from the companies mentioned in this post.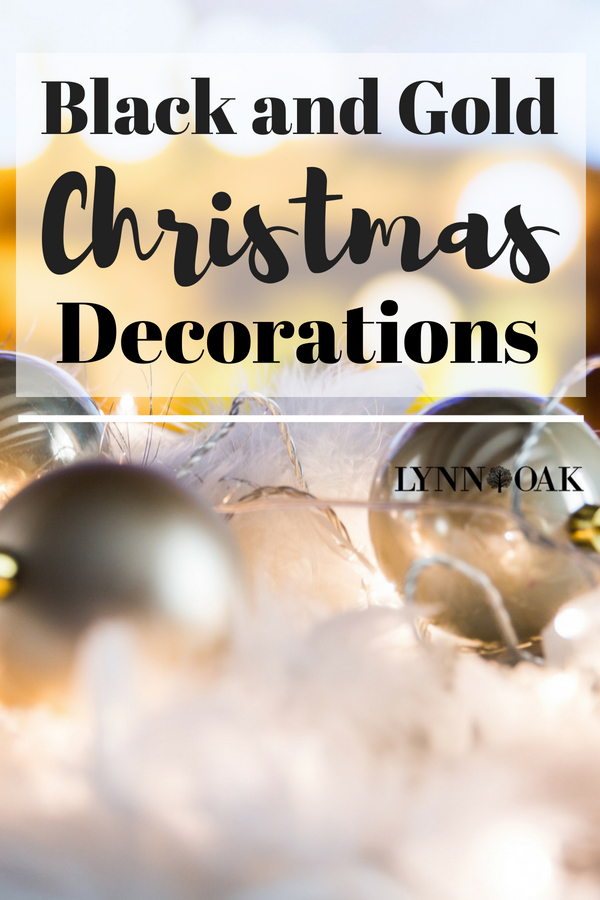 There is nothing more stunning that a room full of black and gold Christmas decorations. It gives a room a sophisticated polished look. I decided this year that I would like to incorporate more of that in my home this year for the holidays. I'm thinking ornaments for the tree, a table cloth, maybe a banner. I want it to really make a bold statement.
I headed over to my favorite online store to do some looking and was surprised that there wasn't too much at first glance, but I kept digging and I think found 5 things that would be awesome for my home this coming holiday. Like I mentioned before I wanted some ornaments for my tree, to make it look totally different than it did last year. I don't even thing I put the tree up last year. I only put up the stockings and a tiny tree.
I don't know why I do that because I'm always way more depressed when I don't decorate, lazy I guess. This year I'm going to put the stuff out the first time I feel the urge to decorate. Rather than putting it off, and getting depressed about it. :-) Do you do that too?
I think I found some really cool things, and with new things to put up I'm sure I won't be lazy this year and will get it all decorated early, so I can get in the holiday spirit right off the bat. Here's what I found.

Black and Gold Ornament Christmas Tree Decorations


I had this on the list and I found one that looked awesome, it has glitter swirl on it that I really love also there are three to a box. That's nice on the budget too!

Christmas Decorations Black and Gold Tablecloth


My kitchen table is in the living area and I wanted to get a tablecloth to match the room decor. This one is the right color and it will really go nicely with everything else that I'll be getting to go with the theme.

10 Pieces Black and Gold Tissue Paper Fans and Garland Christmas Decorations


I saw this idea on pinterest where they had things hanging from the ceiling, it's so Harry Potter looking to me, which I love. This set is awesome as it has 10 pieces in the set and they are made of tissue paper so it will be light enough to hanging from a little tape. This is going to look so cool!

Decorations for Christmas Black and Gold Bohemian Wall Hanging


I also found this idea on the web and I'm finding that the Bohemian decor is getting really hot, I really love this wall hanging and it's the right color too! Some person used it as a summer blanket on the bed. So I could use this for the holidays and then use it on my bed or even on the back of my couch the rest of the time. Sweet!

Christmas Decorations Tissue Paper Pom Poms, Lanterns and Balls in Black and Gold


Here's another tissue paper items but this set has 19 pieces in it and they are really cute pom poms, lanterns and honey comb balls. It's going to be hard to pick just one set, maybe I'll buy them both!
I hope this list helped you pick out some holiday decor items for your home this year. I really had fun gathering up items that I'll be getting, the hardest part will be which one to buy first. I'm thinking the wall hanging! I can use it now too!