We may earn money or products from the companies mentioned in this post.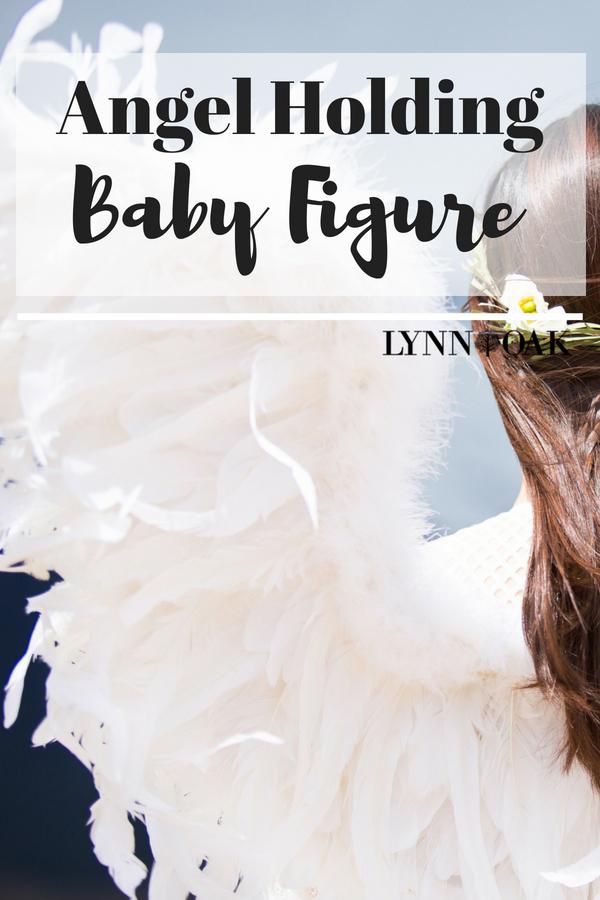 Looking for a gift for a grieving parent after they lost a child. There are no words that will ever help them. But little tokens to help them heal helps a little bit. I was giving a Angel holding a baby figure from one of my customers at the time. I keep it next to my Son's picture on the shelf. It helps the healing a little bit I think.
How does a Mother cope with a loss of a child? I can tell you first hand how they cope, they don't. They just live one day after the other, year after year still feeling the sting, the anger, the hurt, the sorrow, the loss. Mother's that lose a child feel it all and then some. It doesn't matter how long it's been, a day, a year, 5 years, 10 years or even 60 years. We still feel the pain.
The worst part is that mother's can be going about their daily business and then BAM! She stumbles on an old card or note that she had tucked away for safe keeping, having no idea at the time just how precious that note will become one day, the day when she no longer has her child any more because they are in Heaven. The flood gates let loose and she starts crying like a crazy person, to the untrained eye you wouldn't understand why the outburst of tears.
But the Mother is remembering the day she tucked that little note away, so she could remember how much she loved her child, she never wants to forget that one moment together and then she remembers that her baby is gone forever and there's nothing that she can do to change that, no matter how much she wishes she could.
I lost my oldest Son and I will never be the same again.
No one knows what to do or say and most people just leave them alone to deal with the loss alone, not because they are mean, but because they think they aren't sure what to say or do, or they just don't want to be around the drama of it.
But the truth is, everyone does the same thing, they leave her, they stop calling, they stop asking her to go out for lunch, they give up on her and that poor Mother is all alone with no one but her thoughts.
If I was to give advice to someone who knows a Mother that lost her child. Don't forget them, call them up, ask them if they are doing ok, take them to lunch. No one called me after the funeral. It made me very sad. I got gobs of sympathy cards, all of which are shoved in a bag in the basement. One person sang me a song and recorded it for me. That was depressing, don't do that.
The one thing someone gave me that I will always cherish was an Angel holding baby figure, that one of my customers gave me. I adore it and keep it on my bookshelf with a picture of my Son beside it.
Giving a gift like that is thoughtful and it reminds us Mother's that there is someone taking care of our little ones up in Heaven and it gives us comfort. It might not seem like enough, but trust me... it is, I truly love mine. It makes me smile after felling sad that he's gone. It reminds me to keep the faith and not give up on life just because he's not here anymore.
I looked on my favorite online shop for a few of my most favorite ones and looked at the reviews to be sure that they were top notch for gift giving. Most of the reviews made me sad for the other Mother's out there going through the same thing and Father's too. My Grandpa came to my house one day and he just started crying. I don't think I had EVER seen the man cry in my life. I was 20 or so and he was in his 60's.
He was crying for his boy, he lost him when he was 2 years old some 50 plus years ago. So see, you never get over it, you just learn to live with the pain and bury it if your healthy. One Mother was a friend of mine and she lost her girl a year after I lost my Brian. She didn't deal with it healthy, went to the grave everyday. Then she died a year later from grief. So sad.
After careful searching for just the right ones. I picked the first one and the one I like the best, it is very similar to the one my friend gave me.

Willow Angel Holding Baby Figure



Ceramic Angel Figure Holding Tiny Baby



Woman Angel with Baby Figurine



Tabletop Vintage Angel Holding Baby Figure



Outdoor Garden Statue Angel With Solar Halo