We may earn money or products from the companies mentioned in this post.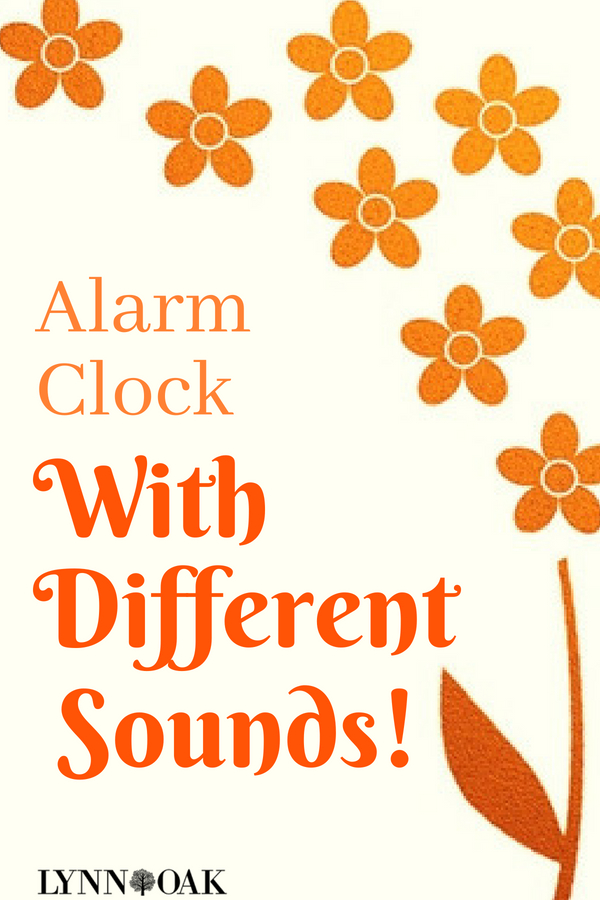 A crazy cool alarm clock with different sounds for your bedroom, will help you're day get started on the right side of the bed. You have no idea how Awesome these things are! Some light up like the sun coming up, gradually getting brighter and brighter, just like the sun is coming up. How cool is that?! Along with soothing nature sounds to help you wake up slowly rather than a loud buzzer sound, that's sure to put you in a foul mood first thing in the morning. Right?!
I really like that some have the light that comes on and gets brighter, that would be really cool and I would much prefer to have nice nature sounds to wake me up each morning rather than loud music or scary buzzing sound that knocks your socks off. How about you?
When I started looking for new one for us, I knew it had to have multiple nature sounds, but I also found the ones with the lights with it, which is cool! But I also found one that had the numbers that light up on the ceiling, so you can just open your eyes for a second and see what time it is and then go right back to sleep. Rather than getting almost all the way up to see the one over on your partners night stand, then your awake and have to go to the bathroom and thus awake for hours trying to get back to sleep. Do you do that too?

Phillips Wake Up Alarm Clock With Different Calming Sounds



Sunrise Wake Up Alarm Clock With Different Sounds And Fm Radio



Alarm Clock with 6 Different Nature Sounds and Wake Up Light



Homelabs Alarm Clock with 6 Various Nature Sounds



Alarm Clock With Different White Noise Sounds