We may earn money or products from the companies mentioned in this post.
Meet Kissy My 9 year old black and white long hair Female Chihuahua. Kissy was the boss of our little group of 4 legged friends…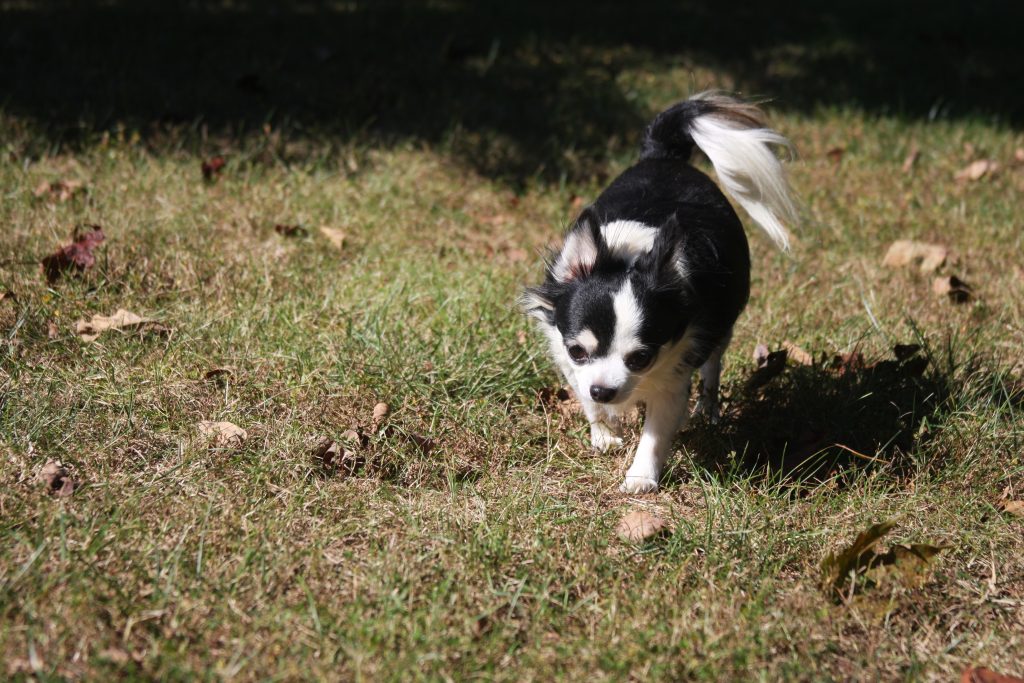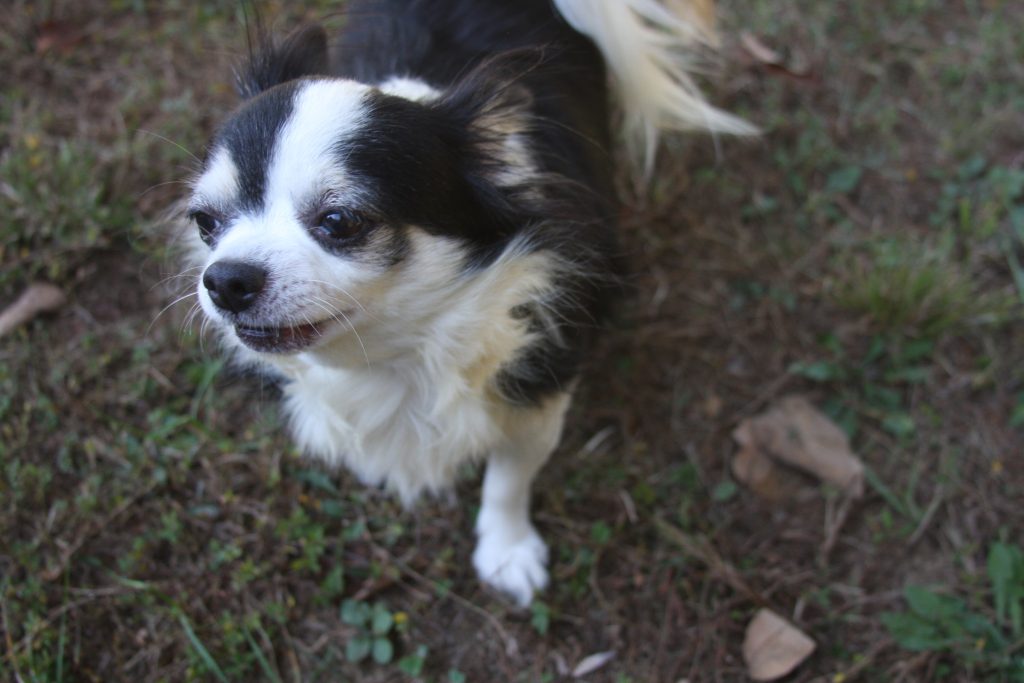 until Chip came to live with us that is. Lol! She hates snakes and will fight them if I let her. Which I don't, I hate snakes just as much as kissy but they keep the mice away and I hate mice even more than snakes. Kissy still loves to play with toys, which makes Chip really mad, she's not much of a toy sharer. 🙂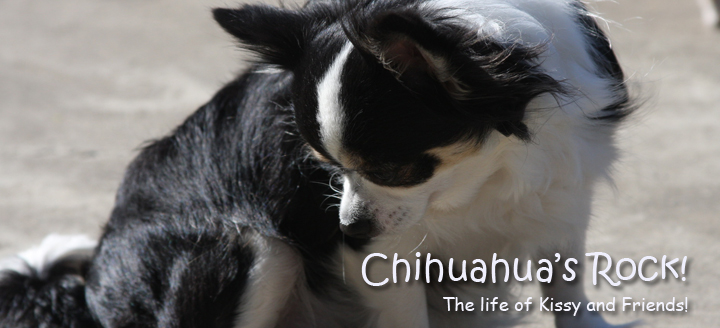 Kissy is also well traveled, I've taken her on many trips in the RV. One summer we took off for two months. Hubby, me and 5 chihuahua's in a small RV. Crazy town that trip was, but I'll never forget it. Oh and Neil is her only son.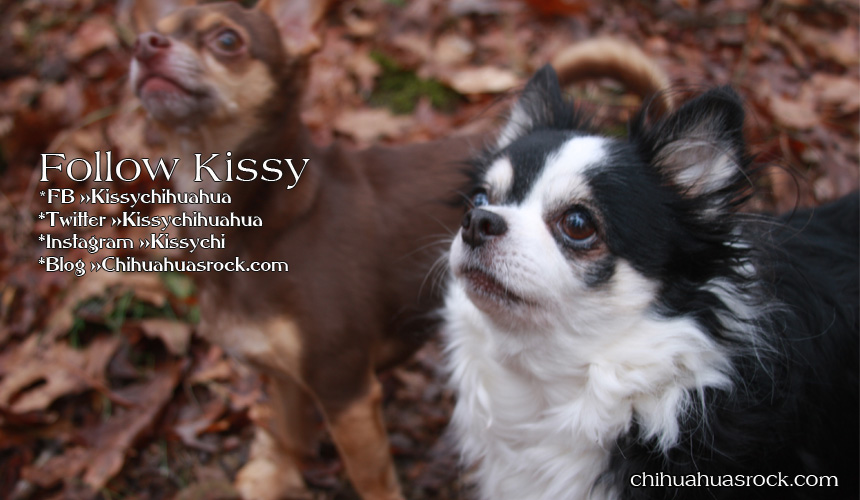 Kissy is a bug watcher, She really hates flies to buzz around her and will hide out until they are gone in the house. She also has her own facebook page which she is pretty popular. Follow Kissy on facebook to see more cutie pictures and some of her friends she has on facebook.
I gave up that website, now I wish I would have kept it someone is making a fortune on t-shirts with that name on facebook. Oh well!  I'm so thankful that I have dogs, they truly have been a lifesaver for me.
Do you have any pets? If so leave a comment below or post a picture of them on Kissy's facebook page.