We may earn money or products from the companies mentioned in this post.
New puppy Chip with Scruffy and Neil. Chip and Scruffy are long haired chihuahua's, Chip is 9 months old and Scruffy really never liked her much until she started to grow up. Now I have to watch her incase she comes in heat. (No worries with my boys everyone is fixed.) I've not decided if I want to let her have a batch of puppies.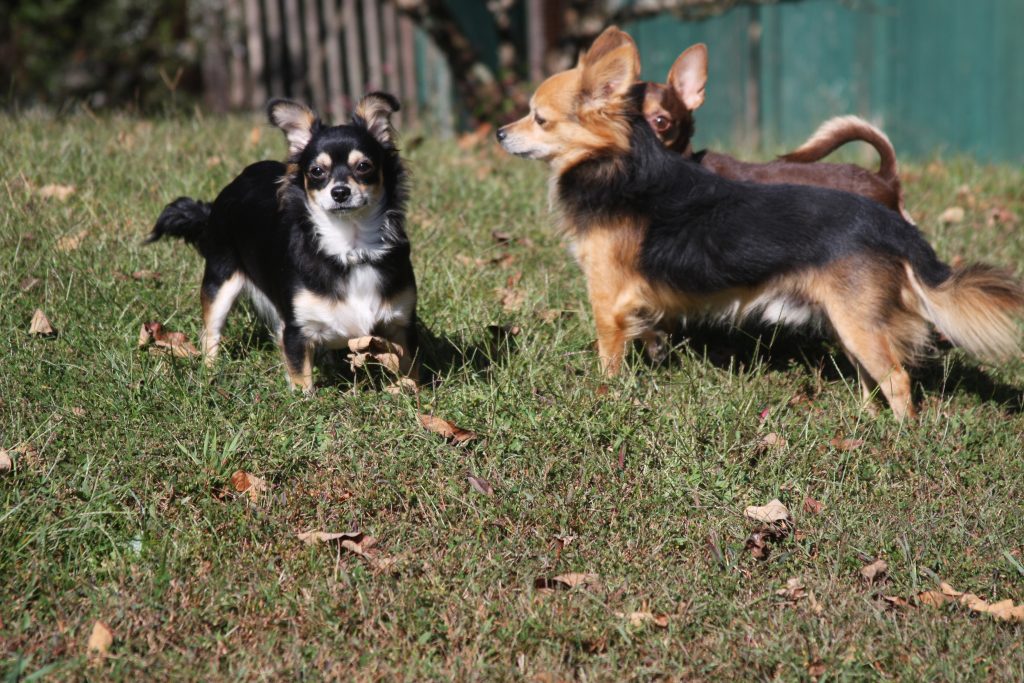 I have to wait until she is around 2 years old and not sure if I want to deal with a dog in heat all those times until she is ready to be a momma. We'll see. I used to breed chihuahua's years ago when we sold crickets. Chip has been a blast this year, all my dogs are over or close to 10 years old and it's been nice to have a puppy around. For me at least, maybe not so much for my old dogs, but it keeps them from laying around all the time.
Even though she's been a handful and she shreds every piece of paper or napkin she can get her teeth into. I just love my little chi family.
Happy Chi Day!
Lynn 🙂