We may earn money or products from the companies mentioned in this post.
My Dad of all people sent me an email with a link to a post on facebook. He doesn't use facebook but he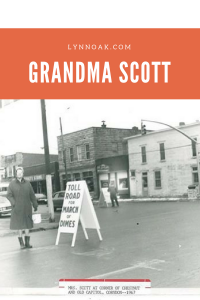 l
looks at it all day on my stepmoms account! Lol! I was just 3 years old when this picture was taken. Her
and Grandpa were BIG March of Dimes Helpers all year long. I miss my Grandma and still wear her wedding band
to this day. Do you have a favorite Grandma? It's funny that she ended up on facebook after all these years.
She's been gone for 16 years now. This made my day!
Lynn 🙂